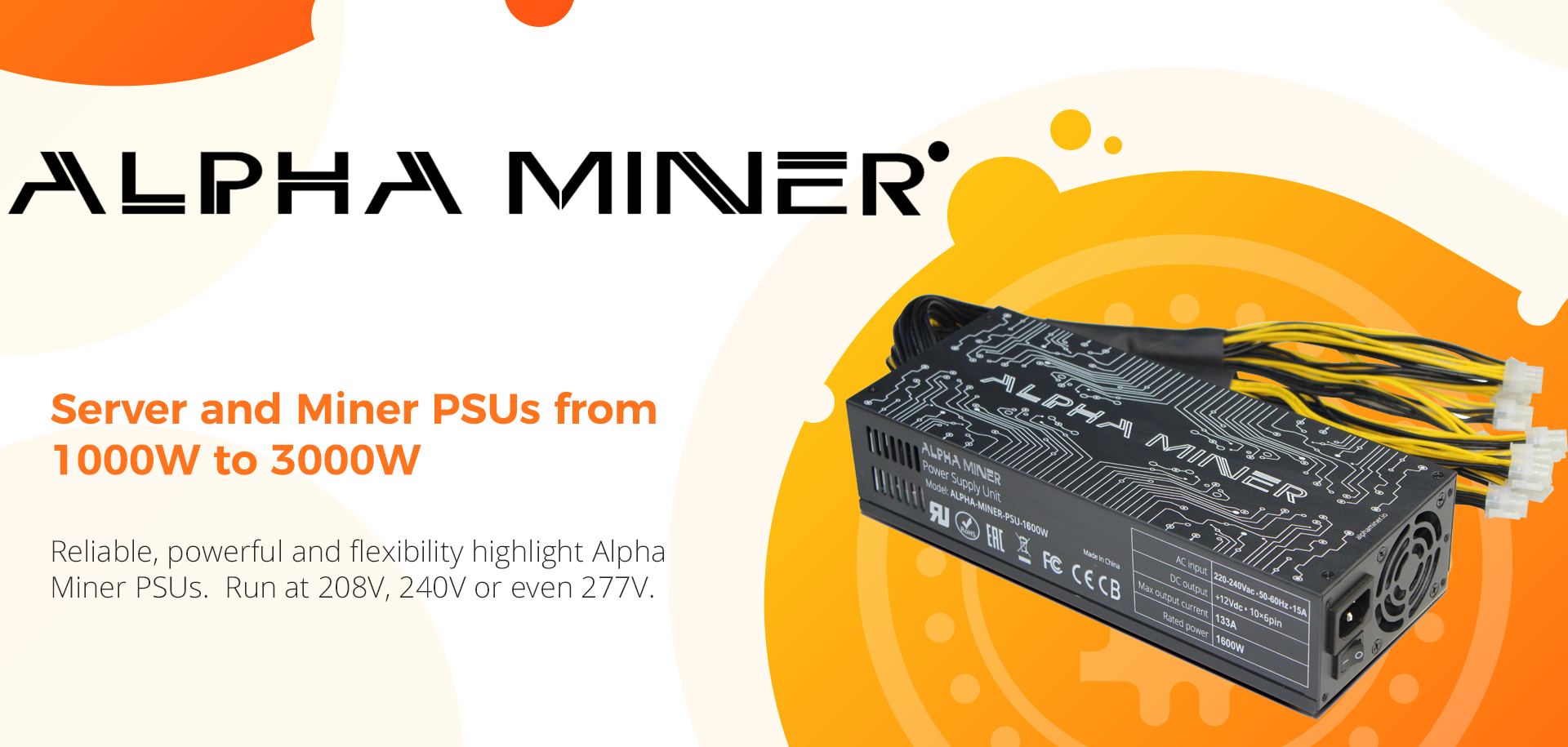 Alpha Miner makes the best server power supplies in the world. This is a fact confirmed by numbers and real-life performance (see below), and yet we are cheaper than Bitmain, for example. We are looking not just for sales, but for long term partnerships with professional data centers and their customers.
Alpha Miner PSU's feature:
 
Able to run any GPU or ASIC server equipment with PCI-E power connectors requiring 12V power input. 

Full range 1000W, 1600W, 1800W, 2000W, 2200W (the last two with 20 x PCI-E connectors to run up to two servers).

93% efficiency, independently confirmed with 80 Plus Gold* certification. 

Independently confirmed quality and conformity: UL (R), CB, FCC, CE, RoHS certifications**.

1.2% failure rate average in real life.

All possible protections for equipment: UVP, OVP, OPP, OTP, OCP, SCP. Bitmain APW7 has only four, APW 3++ five.

PSU-1007, PSU-1607, PSU-1807, PSU-2007, PSU-2207 are built to work on 277V*** (200-280VAC).

On/Off switch. Maintenance teams are very happy.

Tens of thousands of units supplied to professional mining operations in the US, Canada, Venezuela...

One year warranty.