Product Selection and Information Guide
Designing a power distribution system for a Crypto Mine can be a daunting task. At Raptor Power Systems, we have facilitated and manufactured the components for the deployment of over 1GW of miners. Below is a detailed description of the factors and components that go into a crypto mining power distribution. This will guide you through the product selection process and demonstrate best practices for implementation of our products.
Transformers
The first component in your crypto mine will be the transformer. This transformer is usually provided by the utility company, but can be provided by the client. Transformers take the medium voltage from a substation and convert it to a usable low voltage that can power miners. We find that transformers for crypto mines are best deployed in 1000kVA, 2000kVA, or 5000kVA increments. Transformers larger than this can create additional costs in the facilities breaker panels and switch gear. It usually cheaper to buy multiple 1000kVA or 2000kVA breaker panels that it is to manufacturer one very large one. We do not manufacture transformers, but do have relationships with USA manufacturers. Inquire for details.
What Voltage To Use?
Low voltage in commercial and industrial crypto mining facilities comes in 3 main configurations;
208V 3 Phase Delta

240V/415V 3 Phase Wye

277V/480V 3 Phase Wye
Which one of these voltage configurations is the best? 240V/415V, hands down. This is not only the most efficient voltage, it is the cheapest to set up. One of the biggest advantages being that you can use single pole circuit breakers in your switchgear or breaker panel and use MUCH smaller breakers in regards to current. Our most popular PDUs come in a 240V/415V configuration.
If you have 208V 3 Phase Delta, which is the second most common voltage configuration, you can run an efficient mine, but the supporting components, i.e. breaker panels, PDUs, wire, will cost significantly more.
If you have 277V/480V there are a few things to consider. You can run a mine on this voltage, but most standard components are not rated for this voltage. Even the outlets on the miners themselves, C13's and C19's, are only rated up to 250V. So even though most miners can accommodate a 277V input, the outlet on the power supply is only rated to 250V. We manufacture PDUs that are UL listed to 480V. The outlets on these PDUs are rated for 277V, but a special power cord, that we can provide, that converts to a standard C13 or C19, is required. In most cases, it is cheaper to drop the voltage from 277V/480V to 240V/415V than it is to try and utilize your existing voltage.
Up Stream Breakers
Selecting the proper upstream (breaker in the panel) breaker size is crucial to keeping your circuit breaker and wire costs in check. Our PDUs require the following upstream breakers.
Crypto Slayer 2.0 WYE = 50A 3 Pole
Crypto Slayer 2.0 DELTA = 80A 3 Pole
Crypto Slayer 3.0 WYE = 100A 3 Pole
Crypto Slayer 3.0 DELTA = 175A 3 Pole
Crypto Beast WYE = 150A 3 Pole
Crypto Beast DELTA = 250A 3 Pole
Crypto Minotaur WYE = 150A 3 Pole


Breaker Panels
Breaker panels feed your PDUs with a branch circuit. All of our PDUs have a 3 phase input, except for the Slayer Series, which comes in single and three phase configurations. Use the above list to select the branch circuit breaker size. We manufacture breaker panels that are designed to be matched with our PDUs. Check out the Panel Guard for more information.


PDU Selection and Compatibility
Selection of the proper PDU for your crypto mine is critical to keeping costs in check. For most applications, the Crypto Minotaur works best, even if the miner has a C-14 input. The Crypto Minotaur is future proofed and allows for the max current (16A) to be drawn from every outlet at the same time. If you need a smaller PDU due to a limited number of miners or have already installed smaller branch circuit breakers, the Crypto Slayer 3.0 is the best choice. It is essentially half of a Minotaur. All of the outlets can be maxed out (16A) and are future proofed. It is always a better value to install a Crypto Minotaur vs a Crypto Slayer 3.0. If you are using a legacy miner with a single C14 input, the Crypto Slayer 2.0 or Crypto Beast is the best option, with larger facilities opting for the Beast.
Need more in-depth info? Check out our Ultimate Crypto Power Guide!
Got Questions? We Have Answers!
Use the form below to ask our crypto power experts any question about voltage, current, PDU set up, transformers, or anything else crypto power related. No purchase necessary :)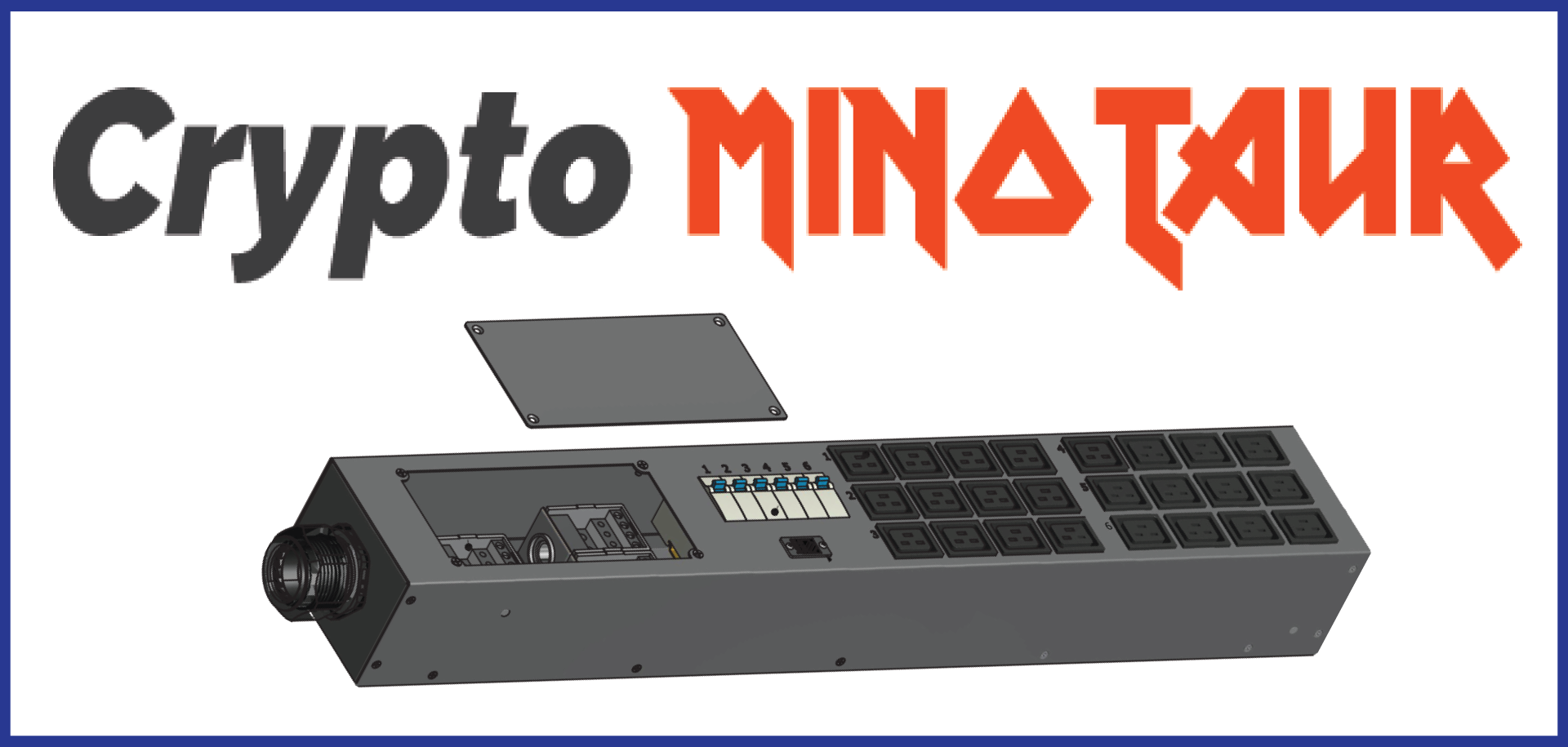 The highest density PDU on the planet. Massive power packed into a 0U enclosure. 384 amps of single-phase load with 24 IEC C-19 outlets. ETL and CSA Listed.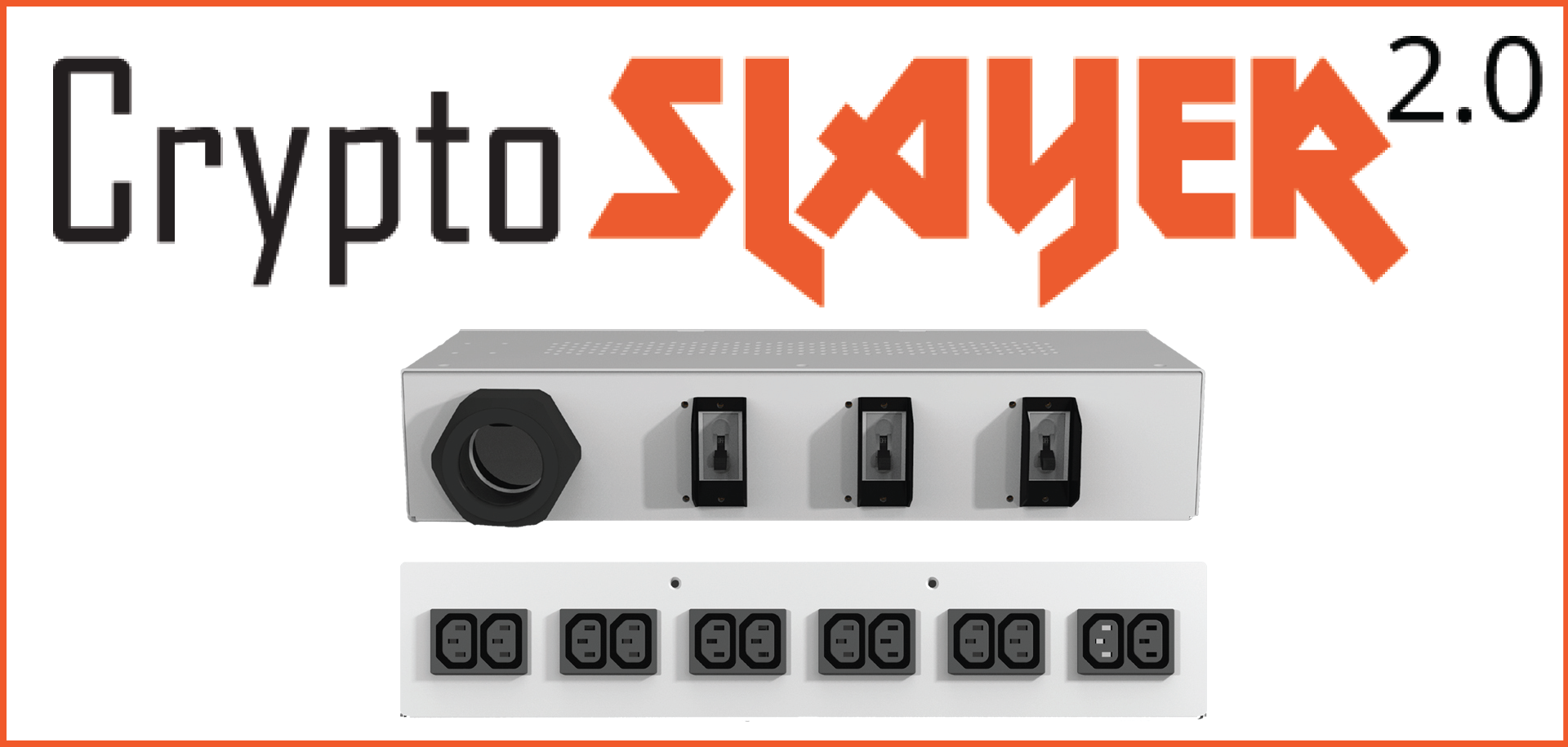 The new and improved Crypto Slayer 2.0! Capable of supporting 87 amps of single-phase load from a 3 phase input via 12 x C-13s. Available in single or 3 phase input.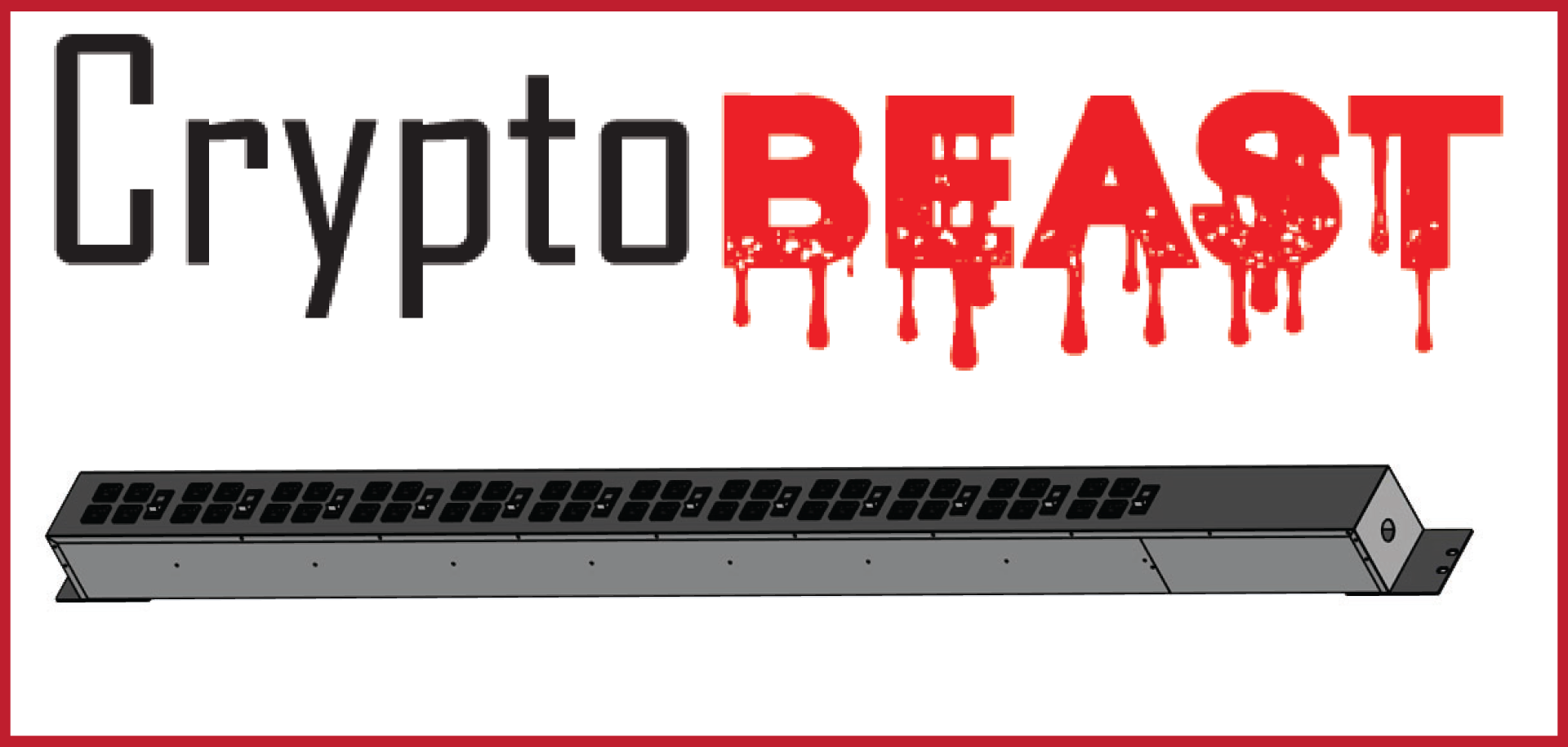 The Crypto PDU Beast is exactly what its name says..its a beast! 335 amps of load in a a 0U enclosure capable of powering 48 miners via C-13s from a 3 phase input. ETL/CSA listed.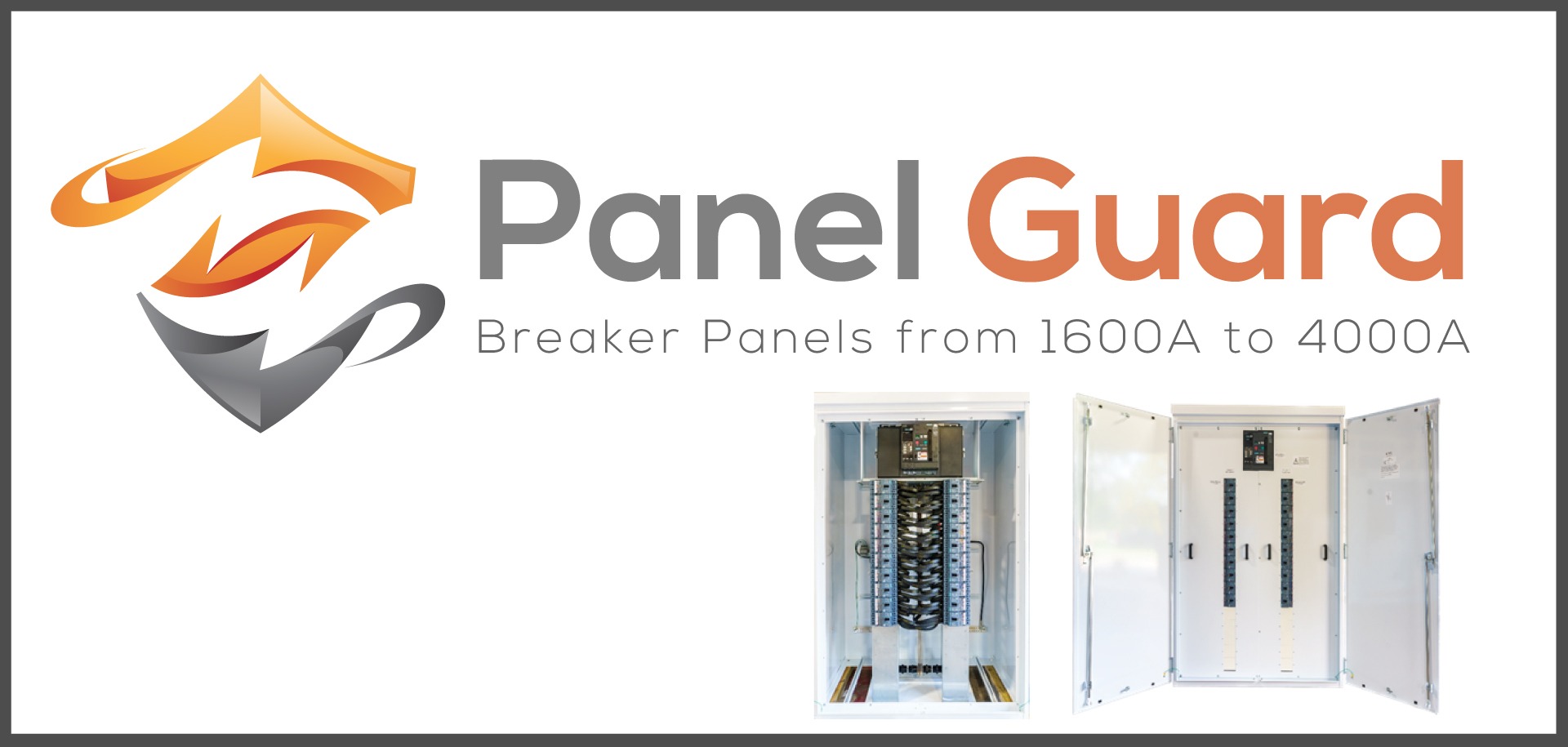 Circuit breaker panels ranging from 1600A to 4000A for indoor or outdoor use. Customize the number and size of circuit breakers to match your application. UL 891 listed.
PDU Selection Guide
MicroBT Whatsminer M30S++
24* (Minotaur) 12* (Slayer V3)
24* (Minotaur) 12* (Slayer V3)
24* (Minotaur) 12* (Slayer V3)
24* (Minotaur) 12* (Slayer V3)
24 (Minotaur) 12 (Slayer V3)
24 (Minotaur) 12 (Slayer V3)
24 (Minotaur) 12 (Slayer V3)
24 (Minotaur) 12 (Slayer V3)
48 (Beast) 12 (Slayer V2)
24 (Minotaur) 12 (Slayer V3)